Episode 20 – We Explore Janet Yellen's Remarkable Career with Biographer Owen Ullmann
Hi all,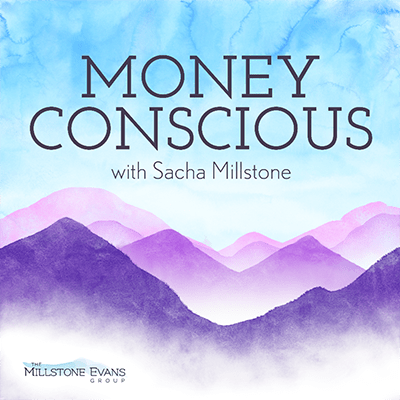 In my new Money Conscious podcast episode, I am excited to share the fascinating conversation I just had with Owen Ullmann, author of the new book Empathy Economics: Janet Yellen's Remarkable Rise to Power and Her Drive to Spread Prosperity to All.
I've admired Secretary Yellen for a long time, and I share her passion for economic equality and justice, as many of you do as well. Owen is an award-winning journalist and author who has covered the White House, foreign affairs, economics, and political campaigns for four decades – he brings her story to life in a vibrant, personal way.
­
I think you'll enjoy hearing:
How Secretary Yellen broke through glass ceilings and old boys' clubs to become the first person in American history to have led the White House Council of Economic Advisors, the Federal Reserve, and the Treasury Department.
Examples of how her values of equity and inclusion have informed every aspect of her working life.
Personal anecdotes that demonstrate her humor and ability to disagree without being disagreeable.
More about the origins and trajectory of her career and what factors contributed to her success.
How to Listen and Subscribe. Please click your favorite link here to listen to the latest episode of Money Conscious on Apple, Spotify, Google, or navigate to wherever you get your podcasts. Please subscribe so you get access to new episodes as soon as they're released. And if you have any questions about how to access links, listen, subscribe, and/or review, please email me and we'll help you.
You can purchase Owen's book online here or wherever you get your books.
Happy listening!
Sacha