Contact Us About Internships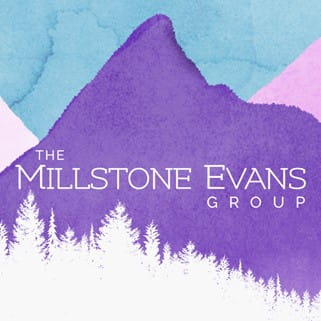 Looking for an exciting new opportunity?
Email Martial Frindethie, Director of Operations and Financial Planning Associate, for more information about internships with our growing company.
The Millstone Evans Group is seeking enthusiastic, motivated interns to work part-time in our Boulder office. This is a chance to join a dynamic team of financial advisor professionals who offer clients a financial planning experience unlike any other. We provide interns with an opportunity to learn, inspire and be inspired, and advance within a collaborative and diverse culture.
Ideally, candidates will be finance majors (CFP course curriculum is a plus) who have excellent communications skills and are able to work part-time 10-15 hours per week as class schedules allow, and fulltime during the summer and winter breaks.
One the big advantages of interning with small to medium size firms is the access you have to the firm leaders. At The Millstone Evans Group, you'll get excellent firsthand experience working closely with a dynamic, successful financial services team who represent clients in 37 states. This experience could include learning best practices for working with clients, portfolio development, investment management, preparing reports for client meetings, and more. This is an excellent opportunity if you're looking to fuel your curiosity, uncover hidden strengths, and gain invaluable experience that could prepare you for a growth-focused career with the firm after graduation.
Skills required include the ability to work with Microsoft Office applications, particularly Excel and Word. We will train interns on a variety of other key software applications such as eMoney.
About The Millstone Evans Group
The Millstone Evans Group is an independent Registered Investment Advisory (RIA) firm with offices in Boulder and Denver, a strong presence in Washington, D.C. and clients in 37 states.
Our areas of expertise include:
Financial Planning.
Wealth and Portfolio Management.
Environmental, Social, and Governance (ESG) Focus on Investing.
Longevity and Retirement Planning.
Education Funding.
Estate and Tax Planning
Charitable Giving.
We firmly believe in connecting with clients in a clear, personal way that differentiates us from the jargon-filled, impersonal nature of many financial advisor firms. Our approach centers around removing the barriers to financial planning that people often experience. We do whatever it takes to make sure our clients feel very comfortable in a world that doesn't often feel comfortable. When we work with a client, we focus on building a strong relationship based on mutual respect and close communication, understanding their goals and providing a tailored plan to meet them.