Meet the Millstone Evans Group Team: Madeline Stutz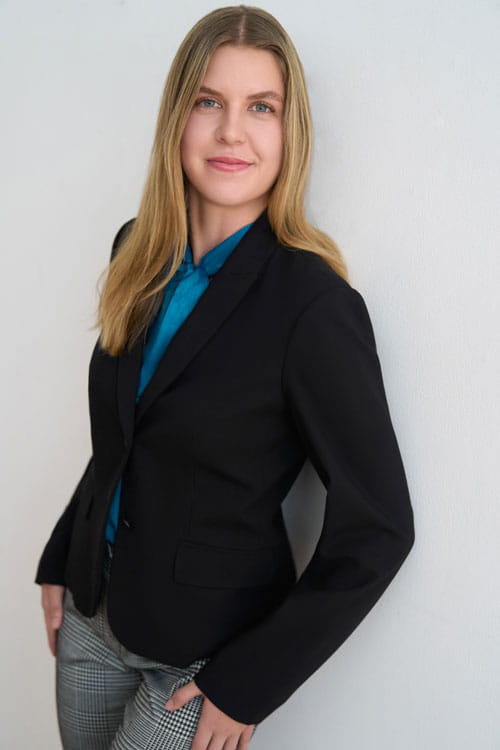 Have you met Madeline Stutz?
She's the team's newest member who started as an intern in April 2022 and joined the firm fulltime in June 2023, soon after graduating from The University of Colorado Boulder Leeds School of Business with a bachelor's degree in finance. You can read more about her current role here.
A native of California's Manhattan Beach, Madeline has always had an affinity with Colorado. She visited frequently when younger and considers skiing in winter and hiking in summer the best of both worlds.
She considers herself a "mashup" of her parents. Her dad is a bond trader/portfolio manager and her mom graduated from their now shared alma mater University of Colorado, so it's no surprise Madeline learned to say, "Go Buffs!" when she was little.
Like many of us, she had all sorts of interests when she was growing up. She was a self-described "science and math kid" and an athlete. For a time, she wanted to be a professional soccer player. And then an archeologist. She didn't develop a serious interest in finance until she was a teenager.
"But then my interest clicked," she says. "Of course, I was influenced by my dad's work. I also grasped the concept of money and being judicious with it early on, which my parents taught me. They gave me an allowance and I learned to save and saw the weight that money carries. I've avoided financial problems myself. I am really good at paying off credit cards bills and managing funds."
While she was interested in finance generally, financial advising wasn't on her radar until two years ago. Taking Intro to Personal Financial Planning changed her mind, and her direction.
"I loved it," she says. "My dad wasn't that familiar with financial advising so this also felt like it was something I could make my own."
As she continues to settle into her new role and make that her own, Madeline says she likes smaller firm culture since "everyone feels part of a team and significant rather than feeling like they are in anonymous office culture. I also look to Sacha as a mentor and someone who can teach me about business."
One thing she's noticed in her time thus far is how much people benefit from financial advising support.
"It's so easy to go down the wrong path and get stuck," she says. "Even my friends come to me now and I feel good when I can help them. I have friends who don't manage finances well and it baffles me because I know there are smart ways to budget and manage money."
When she's not working, Madeline is engaged in animal care, especially through fostering cats at Longmont Humane Society, which she's been doing for two and half years. She also loves EDM (electronic dance music), is pretty crafty and likes to make clothes and accessories, and is working on her golf game.
She says that one of the great aspects of living in Boulder is that many of her friends live less than 30 minutes away. And for those friends and family who don't live nearby, Boulder is, fortunately, a spot that people like to visit.
You can reach Madeline at (720) 728-2801 or email Madeline@MillstoneEvansGroup.com.