Episode 17: Security Experts on How EverSafe Protects You from Financial Fraud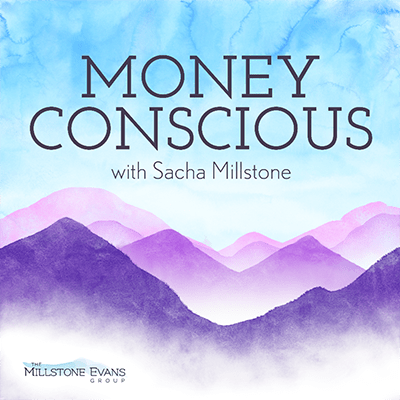 Hi all,
Keeping your finances secure and avoiding fraud and scams are increasingly important in today's world. In Money Conscious Episode 17: Security Experts on How EverSafe Protects You from Financial Fraud, we talk with the co-founders of EverSafe, a service that shields you and your loved ones from financial fraud through monitoring accounts for unusual activity and sending alerts to you and anyone you designate as a trusted advocate.
We are very pleased to host the two co-founders of EverSafe: CEO and technology expert Howard Tischler and Chief Operating Officer Elizabeth Loewy, former Chief of the Elder Abuse Unit in the Manhattan District Attorney's Office.
Joining me on the panel from the Millstone Evans Group are Life Cycle Planning Specialist Toni Noto, Director of Operations and Financial Planning Associate Martial Frindethie, and Dave Singleton, who hosts this episode and is a longtime client and EverSafe fan.
In this episode, we share:
Stories about the widespread prevalence of scams that prey on people of all ages, especially the elderly.
How to easily sign up for Eversafe, which is offered free to you, get their financial fraud prevention weekly alerts and contact their customer service when needed.
Tips to protect you and your family from financial fraud.
The easy way to set up a trusted advocate with whatever level of access to your accounts you choose.
We also spotlight two longevity services – Clear Match Medicare and Everplans. Along with EverSafe, these three are complimentary, added-value services that The Millstone Evans Group offers our clients. Let Toni or me know if you're interested in signing up.
How to Listen and Subscribe. Please click your favorite link here to listen to the latest episode of Money Conscious on Apple, Spotify, Google, or navigate to wherever you get your podcasts. Please subscribe so you get access to new episodes as soon as they're released. And if you have any questions about how to access links, listen, subscribe, and/or review, please email me and we'll help you.
Happy listening!
Sacha