Meet the Millstone Evans Group Team: Toni Noto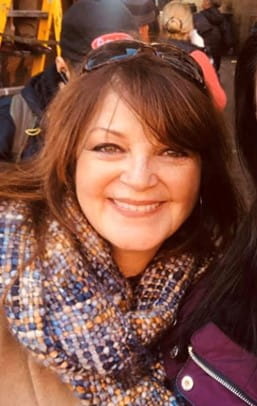 "Two roads diverged in a wood, and I— I took the one less traveled by, And that has made all the difference."
- Poet Robert Frost
Toni Noto, the Millstone Evans Group's Lifecycle Planning Specialist, knows a lot about traveling and taking new roads as well as planning to be prepared for life's unexpected twists and turns.
A Florida native, she grew up in the Tampa Bay area, attended Eckerd College in St. Petersburg, and started her career in finance at a bond firm underwriting municipal bonds and unit investment trusts. For over 17 years, Toni grew her knowledge in the due diligence arena and developed her own practice managing client assets serving clients across in over 30 states, but primarily along the Florida West Coast. Her focus on building relationships has served her well and still today continues to be a key focus. Toni learned so many professional lessons from the partners of her firm ­­– lessons that still serve her well to this day.
Toni worked for that firm until 2000 when Raymond James recruited her, and she then moved her practice to a full-service financial services firm. In her personal life, she was both traveling and taking advantage of the best things Florida offers, including sculling with the Tampa Rowing Club and becoming an avid fisherwoman who won the female division of the Key West Fishing Tournament when she reeled in a 67-pound Wahoo.
But once Toni's three children had graduated and launched and she was single, a new road beckoned. Several roads, in fact.
"I wanted to experience living somewhere other than Florida, so I sold my Raymond James book of business to my business partner and, basically, took a sabbatical that lasted six years," she says.
She moved first to Santiago, Chile where she had friends beckoning and there, she immersed herself in a vibrant life traveling the gorgeous countryside, visiting many Chilean wineries, driving miles high into the mountains to various observatories, attending equestrian events and volunteering at the National Museum of History at Plaza de Armas. She nurtured a love for Nobel-winning poet Pablo Neruda, visiting all his homes; La Sebastiana, in the city of Valparaíso another in Isla Negra on the rocky Chilean coast and La Chascona in the Barrio Bellavista of Santiago.
The next road took her to California, where one of her sisters was living, and for four years she lived the ultimate outdoorsy life, including trail running up in the Tahoe National Forest and along the American River (including 11 half marathons!), snowshoeing, learning the Argentine tango, and taking epic weeklong peak to peak backpacking trips in Yosemite National Park. That's when she fell in love with mountains, which – spoiler alert – brought her to Colorado.
It was her youngest sister that brought her to the Denver area. Again, desiring to live close to family, she decided to give Colorado a try. "My goal was to reengage my passion for my professional life and set myself up financially for the next chapter," she says.
In 2013 (July 2023 is her 10th anniversary with the team), Toni met Sacha in Boulder through a Raymond James colleague, got relicensed and dove back into the financial advising business.
If there's one thing Toni has learned in her many years of financial advising and planning experience, it's that planning for all life stages and roads is invaluable. She has a passion for helping individuals and families with the kind of wealth management advice that helps people live their best lives at every age.
In her current role, Toni focuses on insurance planning such as life and long-term care insurance and longevity planning. With her financial planning knowledge, compassion, and practical guidance, she helps clients navigate the often-complicated investment waters that will lead them to make wise financial choices. Clients value her experience around key areas that have big implications in retirement – including Medicare planning, risk management and legacy planning.
She is an Investment Advisor Representative, holding a Series 66 securities license, Life and Annuity insurance licenses, the designation of Accredited Asset Management Specialist™, and the designation of Wealth Management Specialist™.
Toni is a Raymond James Longevity Advisory Board Member, helping clients navigate blind spots related to healthcare, caregiving, housing, and legacy planning.
Most recently, she joined the board of Cultivate, a volunteer-powered organization in the Broomfield and Boulder County area, which helps connect seniors to volunteers who can help with daily tasks.
These days, she's enjoying this latest road. Her passions include long walks with her rescue Brussels Griffon terrier Winston, hiking in the mountains, gardening, playing the piano, dabbling in painting, horseback riding, and exploring all the beauty Colorado has to offer.
You can reach Toni at (720) 728-2809 or email Toni@MillstoneEvansGroup.com