Episode 14: "The Impact of Gender Lens Investing and Women's Leadership Funds"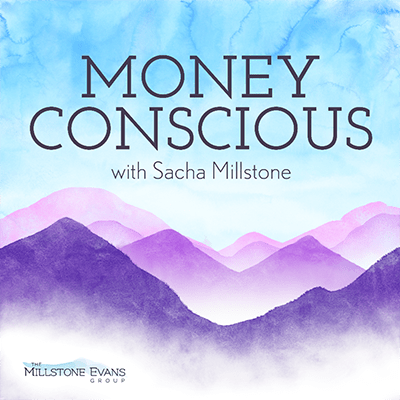 Hi all,
March is Women's History Month and to help kick it off, I'm thrilled to spotlight how gender lens investing helped spur enormous progress in diversity of leadership at public companies over the past decade.
Launched nine years ago, the Impax Ellevate Global Women's Leadership Fund was the first mutual fund to focus on research and measurement of the advancement of women in the workforce at public companies around the world. The tangible results companies have experienced from engaging in this way create a virtuous circle that leads to greater leadership diversity and even better outcomes. The fund invests in many of the
highest-rated companies in the world.
In Money Conscious Episode 14: The Impact of Gender Lens Investing and Women's Leadership Funds, my guest is Kelly Baldoni, Head of Global Women's Strategies at Impax Asset Management. Kelly has worked with the Impax Ellevate Global Women's Leadership Fund since its inception.
We explore many key areas such as:
How Kelly and the Impax Ellevate research team identify the top publicly traded gender leadership companies in the world, and how their proprietary scoring system has evolved over time.
Diversity efforts businesses implement, measure, and report on often result in greater innovation, better communication, higher employee satisfaction, and better understanding of clients.
Academic research shows that companies that have implemented successful diversity programs and processes demonstrate improved growth and financial performance.
How gender lens strategies combined with a greater number of investors aligning their investments with their values increased progress toward diversity during the heights of the #MeToo, Time's Up, and Sheryl Sandberg's Lean In movements.
What goes into making the Impax Elevate Global Women's Leadership Fund such a tremendous success, reaching over a billion dollars in assets in 2022.
How to Listen and Subscribe. Please click your favorite link here to listen to the latest episode of Money Conscious on Apple, Spotify, Google, or navigate to wherever you get your podcasts. Please subscribe so you get access to new episodes as soon as they're released. And if you have any questions about how to access links, listen, subscribe, and/or review, please email me and we'll help you.
Happy listening!
Sacha