Our 1st Money Conscious Podcast of 2023 – "Why This is the Time to Really Get Invested"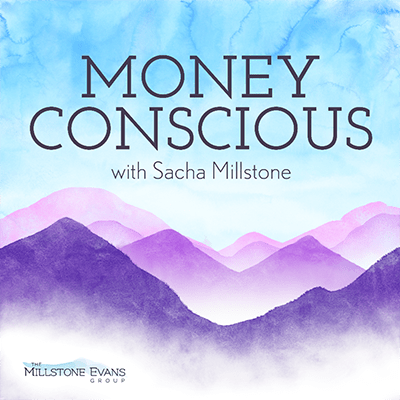 Hi all,
Welcome to my first podcast of 2023! I am excited to kick off a new year with new podcasts for you, and I am especially thrilled to welcome back Mike Gibbs, formerly Head of Portfolio and Technical Strategy, now Lead Portfolio Manager with Gibbs Capital Management, a division of Raymond James Investment Management. My podcast last fall with Mike was one of the most popular ones and there's a reason for that: he's a fabulous speaker, full of facts and so insightful about strategic thinking about the markets - where we are and where we're likely going. You're going to love this latest episode with Mike.
In Money Conscious Episode 13: A Raymond James Expert Shares Why This is the Time to Really Get Invested, Mike and I explore in detail many key areas such as:
Why 2023 will likely be a transition year and that brings with it much opportunity!
If we go into a recession this year, it will likely be a mild one because the economic factors (e.g., job market, consumers with cash) now are so different than those impacting previous deep recessions.
Several reasons why now is no time for investors to be complacent; it's a time for investors to look forward.
The kinds of questions you should be asking your advisor right now to make sure you're set up for maximal results down the road.
How to Listen and Subscribe. Please click your favorite link here to listen to the latest episode of Money Conscious on Apple, Spotify, Google, or navigate to wherever you get your podcasts. Please subscribe so you get access to new episodes as soon as they're released. And if you have any questions about how to access links, listen, subscribe, and/or review, please email me and we'll help you.
Happy listening!
Sacha