Episode 12: Want to Make an Impact with Charitable Giving? It's Easier than You Think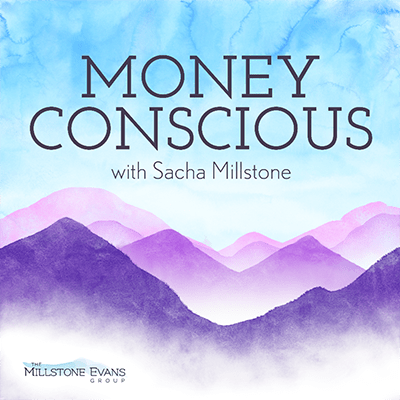 Hi all,
As the holiday season approaches and the end of the tax year nears, it's the time to make charitable giving decisions for the year. I know this can lead to many questions. What are your giving goals? When should you give – is it better to do it now or wait? And the question donors ask more than any other, where should you direct your donations?
In Money Conscious Episode 12: Want to Make an Impact with Charitable Giving? It's Easier than You Think, I'm excited to explore answers to these questions and more with my guest Nicole Hisler, the Senior Vice President and Director of Charitable Solutions at Raymond James Trust. Join us for this lively episode to learn more about trends and developments in charitable giving, some of which may surprise you. Nicole and I also share the many smart ways you can approach charitable giving today and how easy it's become to do so. We highlight the fast-growing area of donor advised funds, because we think more of you may choose to participate if you know a little bit more about them. Among the many advantages, a donor advised fund (DAF) is extremely easy to set up, provides an immediate tax deduction, and allows you to donate to your favorite charities at the timing of your choice. Many people tell me they love having a special account that is designated just for charitable purposes – and we talk about why.
This episode is especially timely since December 16 is the deadline to submit contribution of cash or securities held at Raymond James to a donor advised fund account. This deadline is for new account applications and all contributions. Please enjoy the episode and if you are interested in discussing this further, and possibly setting up an account, contact me and I'll answer your questions and help you get started.
How to Listen and Subscribe. Please click your favorite link here to listen to the latest episode of Money Conscious on Apple, Spotify, Google, or navigate to wherever you get your podcasts. Please subscribe so you get access to new episodes as soon as they're released. And if you have any questions about how to access links, listen, subscribe, and/or review, please email me and we'll help you.
Happy listening!
Sacha