Meet the Millstone Evans Group Team: Brad Michalchuk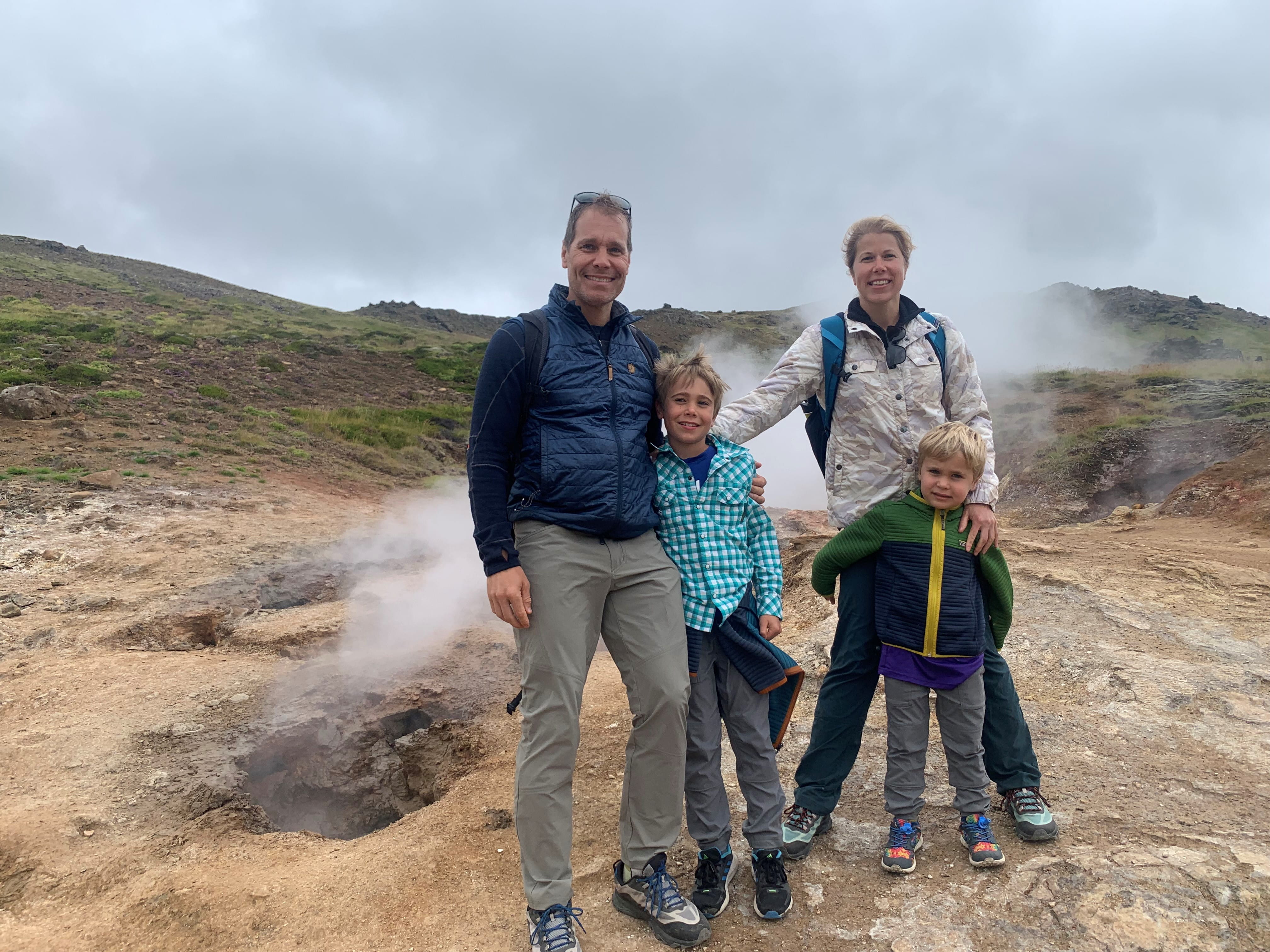 Sometimes you have an aha! moment during your career when you discover a new passion and realize it's time to make a change.
That's what happened to Brad Michalchuk, who joined the Millstone Evans Group in early 2022 as our team's Director of Financial Planning and Environmental, Social, and Governance (ESG) Research.
A native of western Canada, Brad attended Middlebury College in Vermont, where he double majored in economics and geology. He then went on to Rice University to earn a M.S. in earth science and publish his thesis on the glacial and climate history in the Antarctic Peninsula.
From 2008 until recently, Brad worked as a geologist and project manager on projects around the world.
So, what was the turning point that made him choose to refocus his career?
Brad's passion for financial advising grew out of his personal experience with planning for his own family. After his first son was born, Brad determined it was time to hire a financial professional. He realized that it was very difficult to find someone he could trust, and who was competent in advising on all facets of financial planning.
"It prompted me to do more financial planning research and build a vision for the approach I would like someone to take with me," Brad said.
He fell in love with the holistic, 360-degree approach to financial advising that considers a person's specific needs, circumstances and desires. He registered for the Financial Planning Program at the Boston Institute of Finance, and ultimately passed the CFP Exam and the Series 65 Exam, allowing him to be a licensed financial advisor.
What started as part-time financial advising for friends and colleagues turned into a job change. Brad joined the Millstone Evans Group in early 2022 after he realized it was a great fit for him – he could help clients with their financial planning needs and also leverage his over 10 years of experience working as an earth scientist in doing ESG research. He credits the meticulous aspect of science with enabling him to bring a more scientific approach to financial planning and ESG research,
Brad appreciates that ESG means something different to everyone and that it is critical for a financial advisor to understand each client's priorities. ESG investing provides clients with an opportunity to have an impact on what is important to them every day by directing capital towards (or away from) companies, industries, principles, or projects they feel passionate about.
One of the most intriguing and important elements of ESG investing is that it does not need to be done at the expense of financial returns. In fact, investing in companies that are committed to preserving the environment, that are attracting the most talented and diverse employees, that have a positive impact on the communities in which they operate, and that have reduced ethical, legal risk, or regulatory risk, tends to result in good financial outcomes in the long run.
Brad is excited about a powerful new software tool called YourStake that he has been testing for the Millstone Evans Group. YourStake analyzes how companies and funds are performing with respect to over 100 metrics – ranging from toxic water pollution to data privacy violations to racial equality – along with financial performance. This tool will allow our advisors to match clients' ESG preferences with investments that are aligned with their values and meet performance requirements. Test results indicate that we are likely to make this tool available to all clients before year end.
While it was risk to leave a successful, lucrative career in the energy industry, Brad is glad to have made the transition and feels much more fulfilled helping families achieve their goals.
"I love getting to help people with their important challenges, many of the same challenges I have gone through, so they can be financially independent and afford their homes, children's educations, personal dreams, new careers, and live fulfilling lives," he says.
You can reach Brad at (720) 728-2803 or email Brad@MillstoneEvansGroup.com.
To get acquainted with other Millstone Evans Group team members, check back here monthly or visit our newly refreshed website – www.millstoneevansgroup.com.